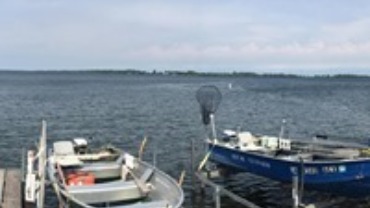 14' Aluminum Fishing boats will seat 4
With motor and gas provided $35/1st hour then $25/hour plus 7% sales tax.
$130/all day plus tax. $500/7 days plus tax.
Without motor and oars provided $20/all day plus tax. $100/7 days plus tax.
All boat rentals are weather permitting. Life Jackets provided with rentals.
Kayak Rentals: 1 person vessel $15/1st hour then $10/hour plus tax.
Paddle and life jacket provided.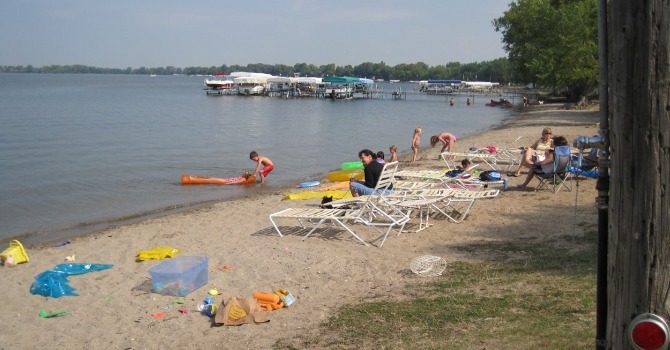 SAND BEACH & SWIMMING AREA
Our property care taker, Chris, makes sure our private beach is raked and cleaned daily. You won't find a cleaner beach on Spirit Lake.
There is a buoy marking the end of swimming area. Our swimming area is very shallow being located on Anglers Bay; absolutely no diving permitted.

Docks and Boat Lift Rentals
We have 2 full-community docks for your use fishing or just relaxing on the water taking in the view. The big dock in front of our office on Spirit Lake is for everyone's use. The small dock beside our office on the inlet between the lake and the slough is for everyone's use too. Any dock with a private sign is for our year-round residents' exclusive use.
We have 9 boat lifts of various sizes on the main dock in front of our office. We rent these out at the following rates:
Spring & Fall - $15/night
Summer - $25/night
When you rent a cabin for 7 nights you get 2 free nights on lift charges. Please tell us your boat size when reserving a lift to make sure we can accommodate your vessel.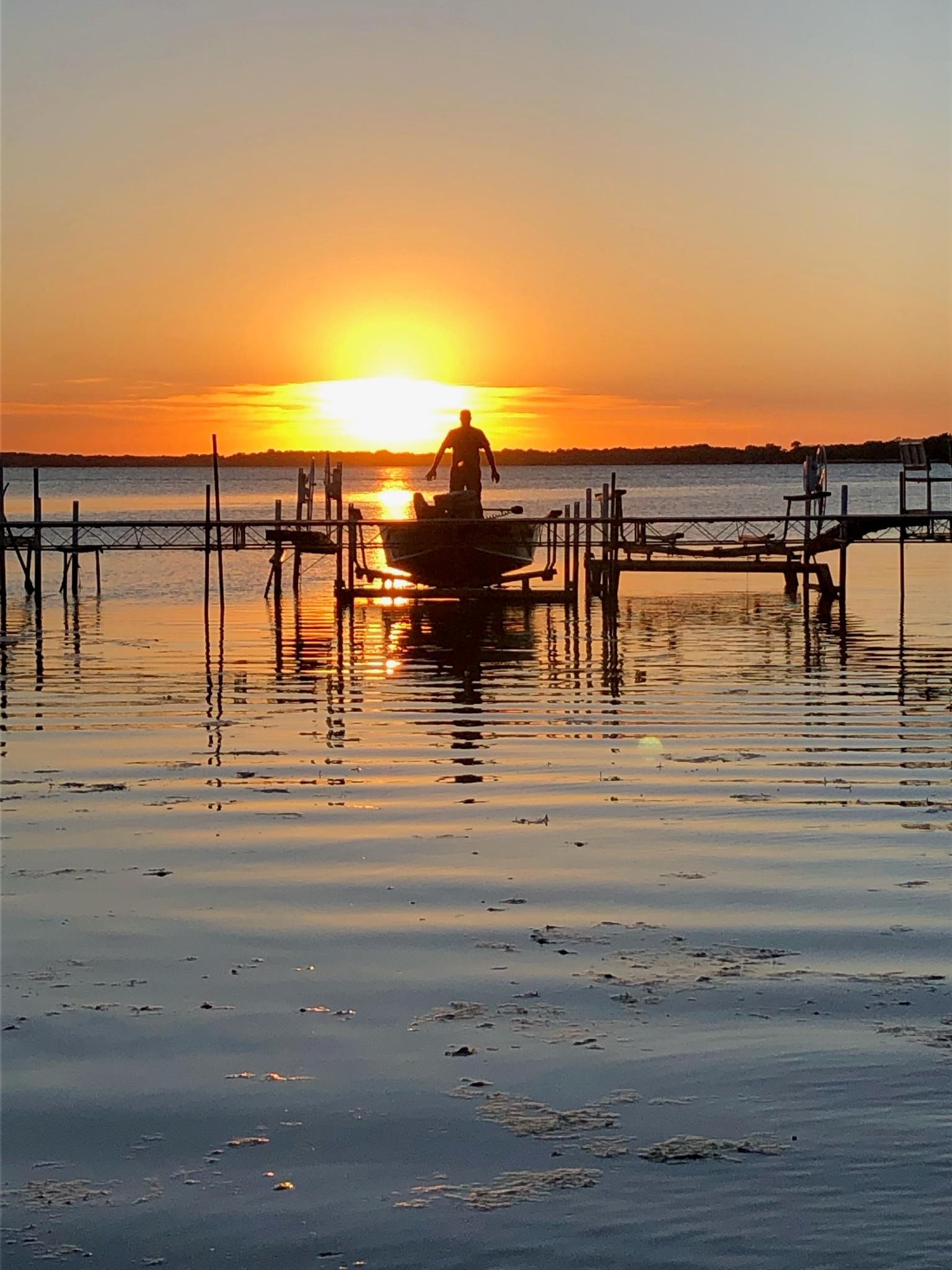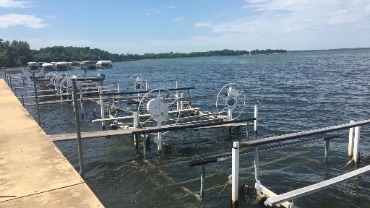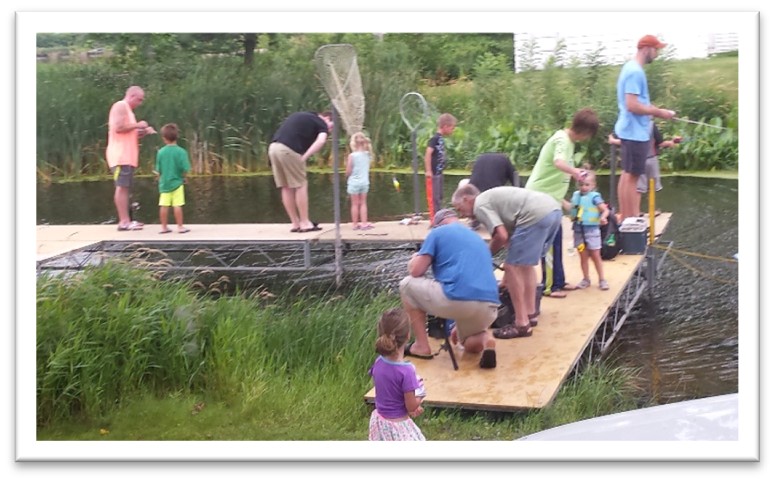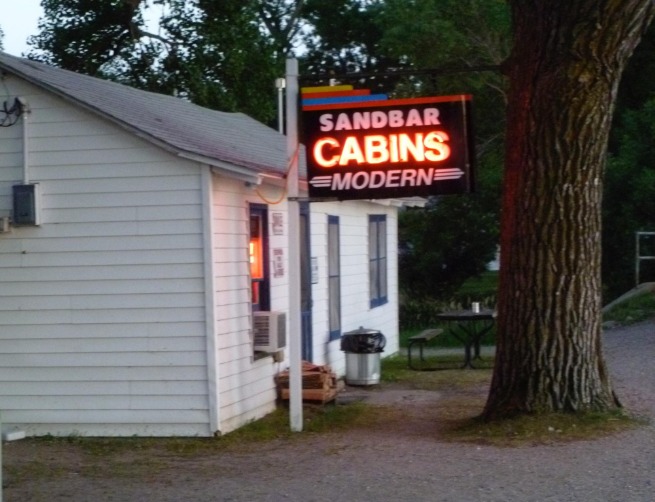 SANDBAR STORE
The store has all the bare necessities for your fishing and camping needs from beverages (some adult) to bait and tackle. It also serves as the office for checking in and out of our vacation cabin rentals.
Chock full of history, good times and great people, it's a wonderful place to come step back in time, sit a spell, shoot the breeze and enjoy the sights and sounds of the Sandbar.
The store is open daily from 9 am - 5 pm May - September.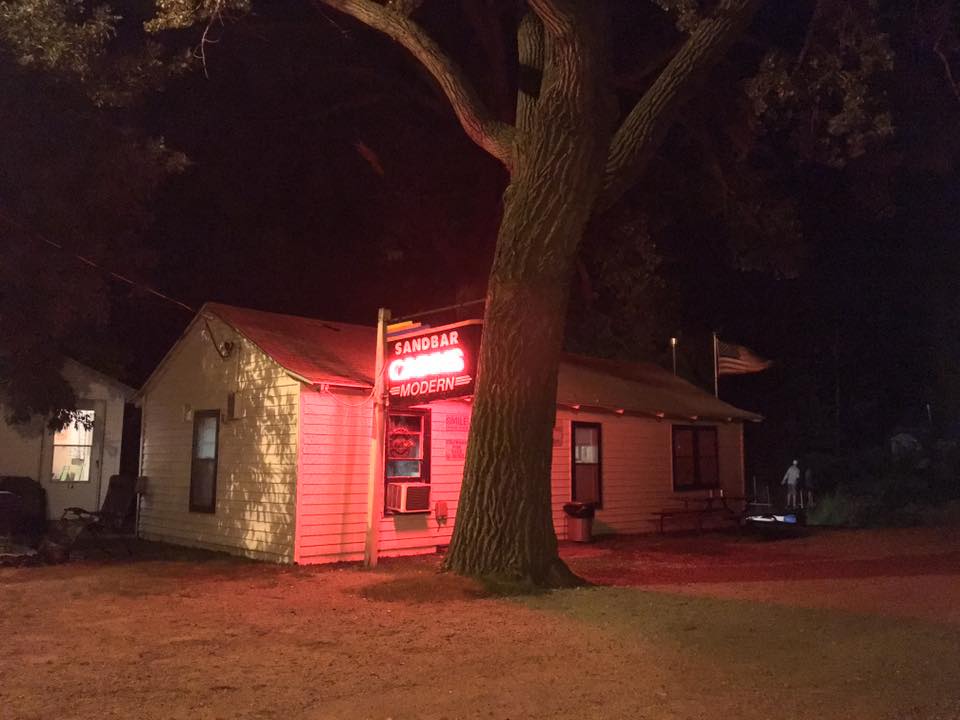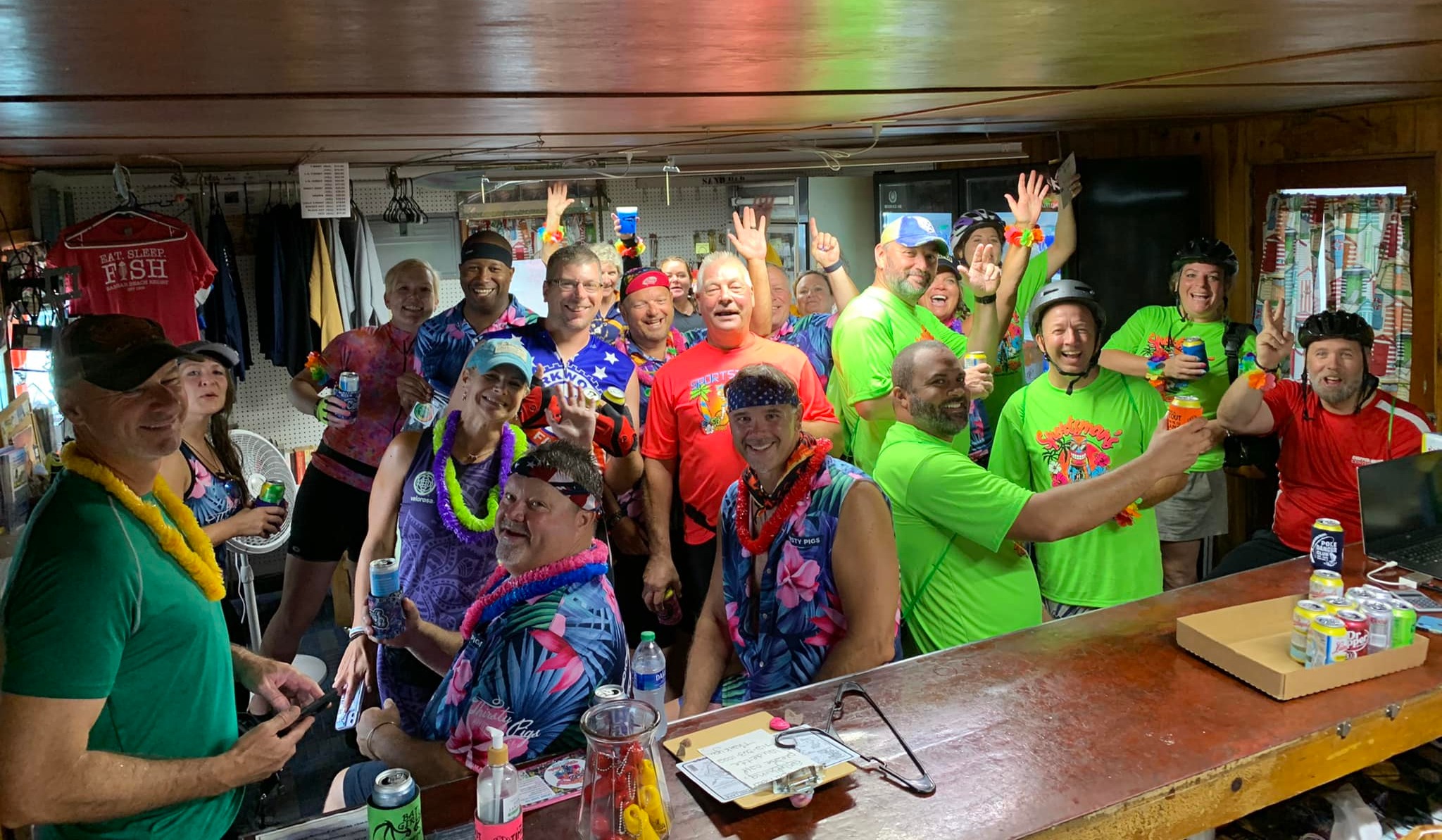 Coin-Op Washer and Dryer located behind Cabin 10
Always Open
Fish Cleaning Shack & Scrap Freezer
Located behind the store and open all the time. We have it equipped with a stainless steel table and running water for easy clean up.
Bagging scraps and putting them in the freezer located next door helps keep fish odors barely noticeable.
Swing Set
We have a swing set by our sand beach for your entertainment. No age limits.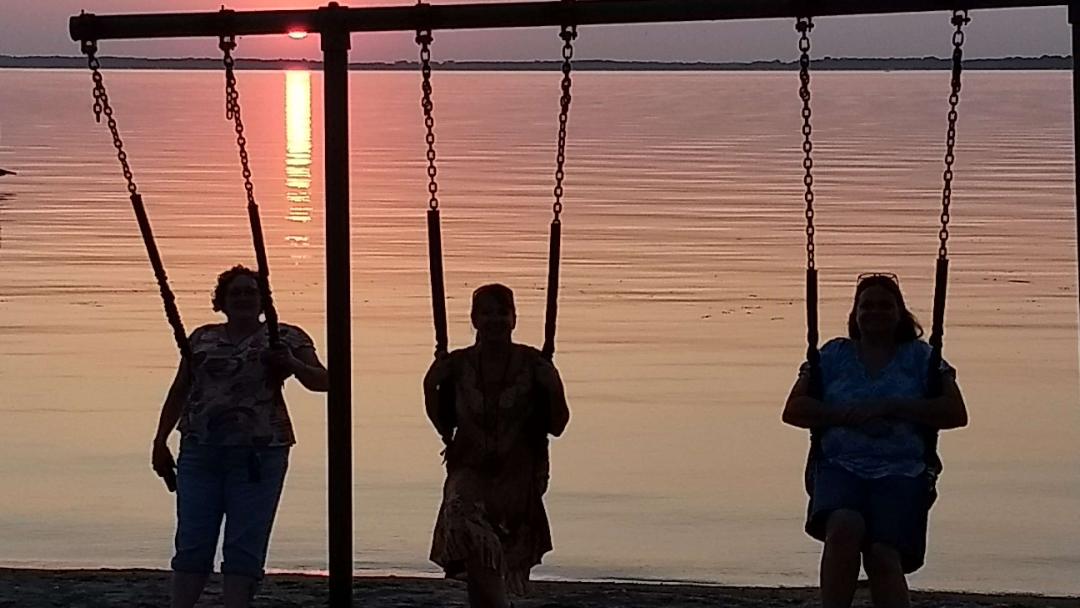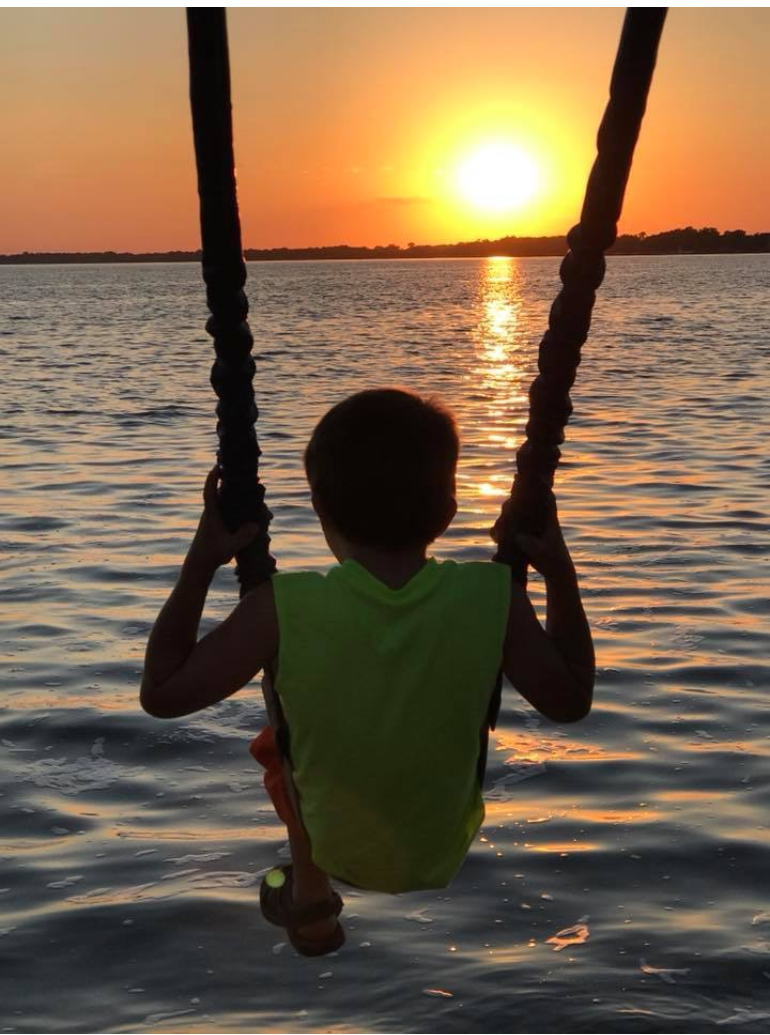 We Love Dogs and Dogs Love the Sandbar!
We understand dogs are family too. You can bring your dog for $10/night per dog and if you stay 7 nights, 2 nights are free of dog charges.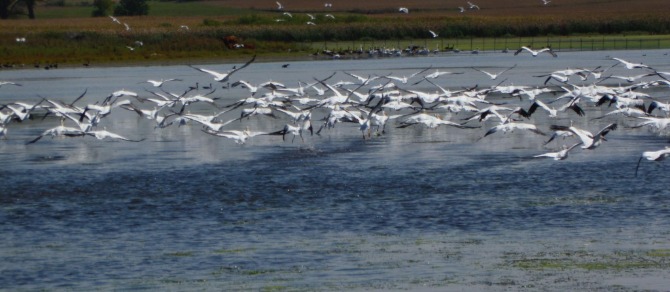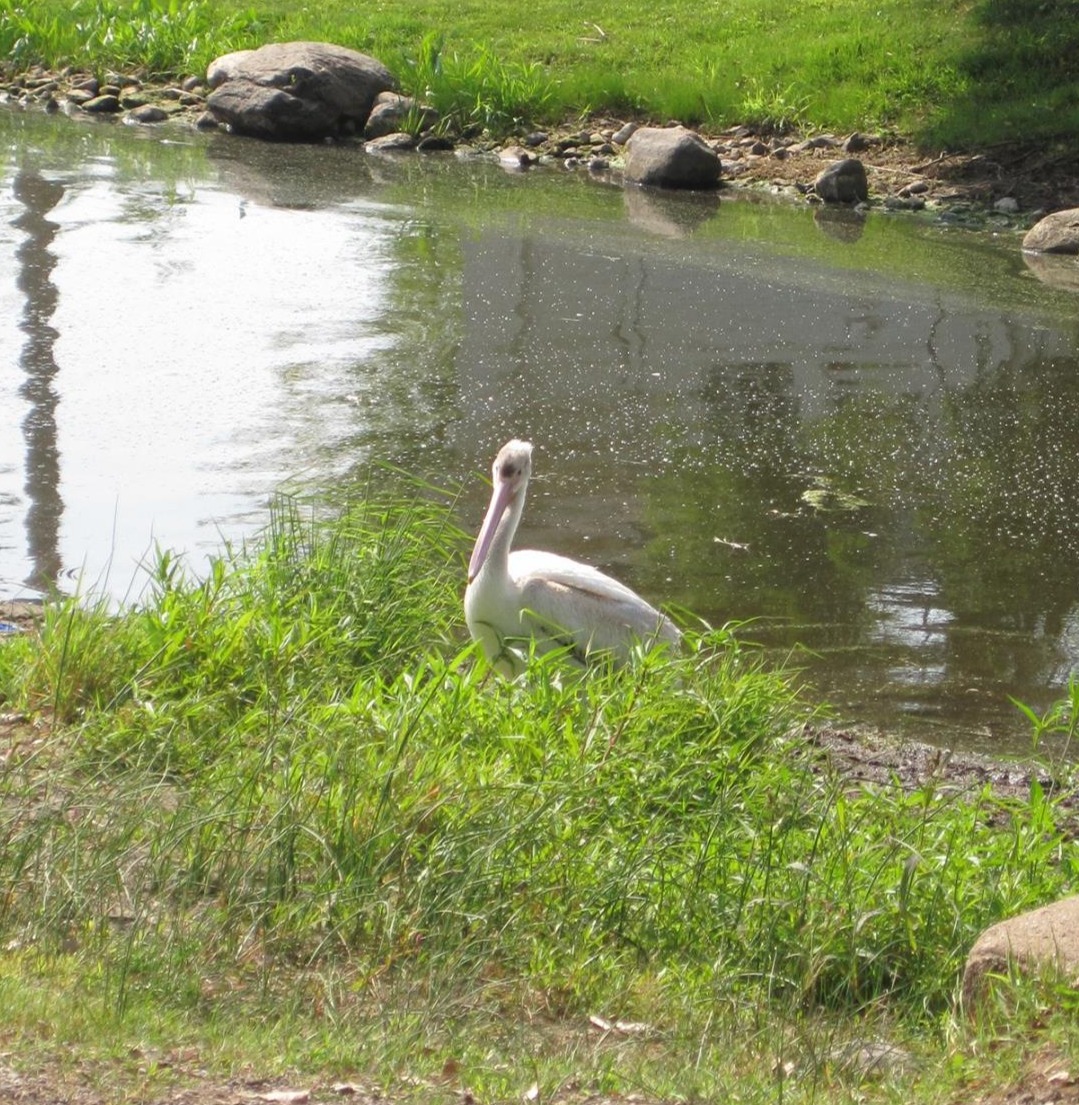 BIRD WATCHING
The Sandbar is refuge to an amazing variety of birds. We've had sightings of everything from Bald Eagles to Hummingbirds, even the occasional Loon. At times it sounds as if you just stepped into an aviary at the zoo. Swallows are almost iridescent during their graceful swooping and diving through the air while they hunt for breakfast. Sparrows land and take cute little dirt baths in the road while you watch. Canadian Geese will parade around with their goslings during the spring. In the fall Coots gather on the lake looking like patchy oil spills on the surface that spread far and wide. Pelicans glide over from the slough and dive for lake fish like they are equipped with better fish locators than most of our fishing community.
You might see other critters too. When Chris has time to take you on his chicken/"petting zoo" tour, you could even end up with a dozen fresh laid eggs.
Bird watching and critter sighting is a favorite past time for many of us at the Sandbar Beach Resort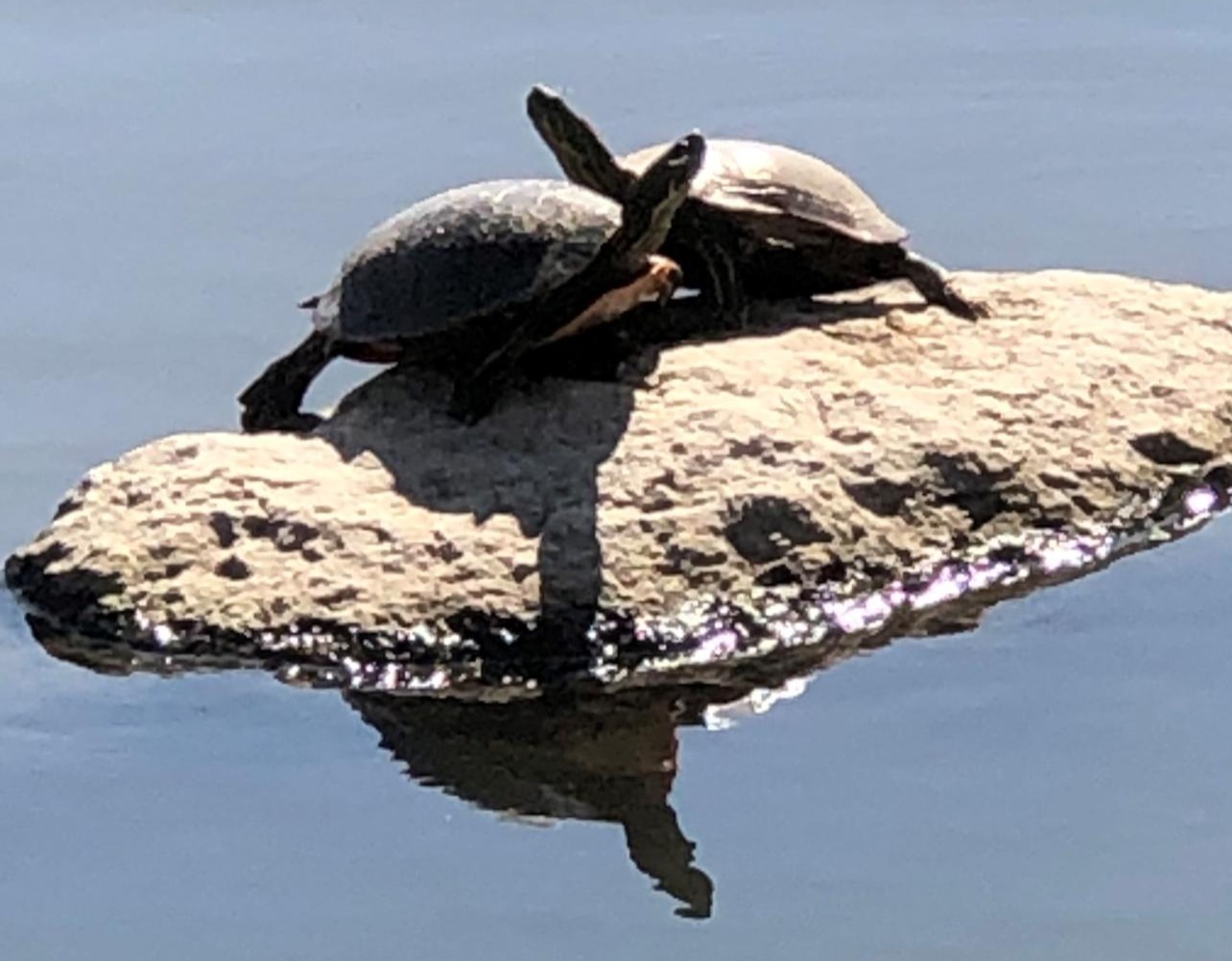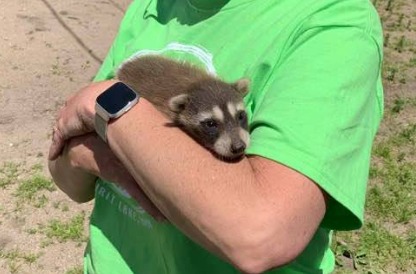 We are frequently blessed with amazing sunrise & sunset vistas. The sun rises over Sandbar slough and sets over Spirit Lake.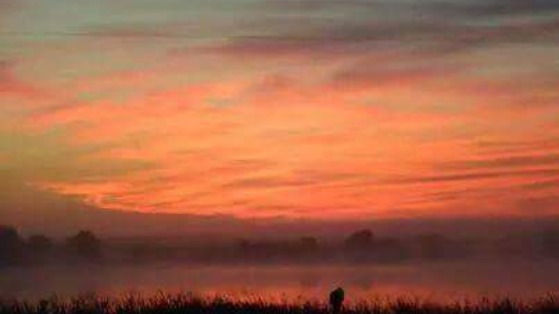 Sunrise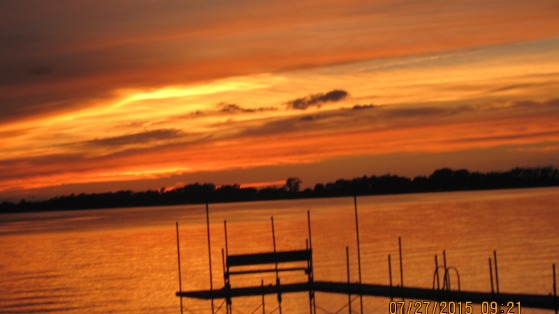 Sunset