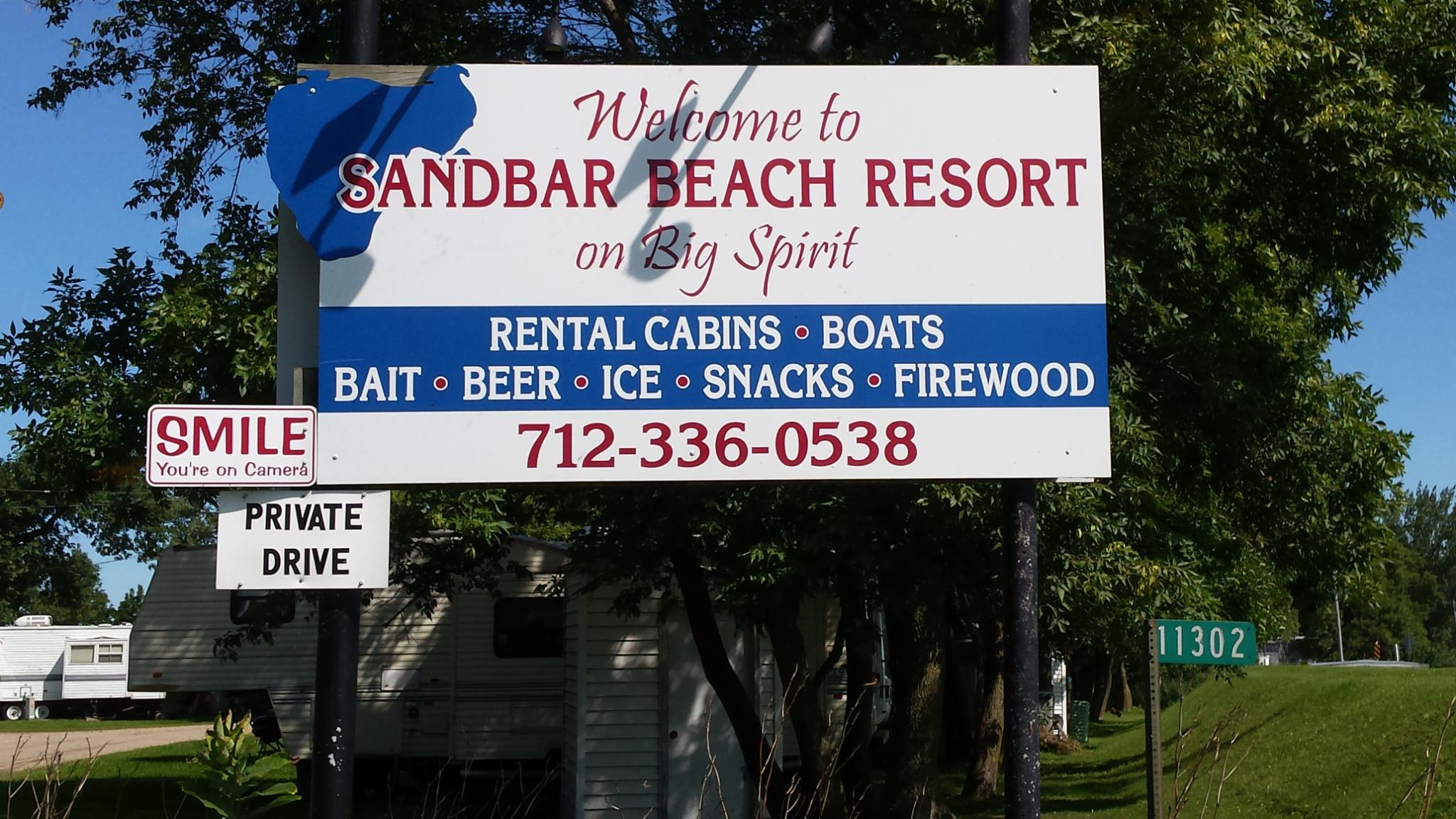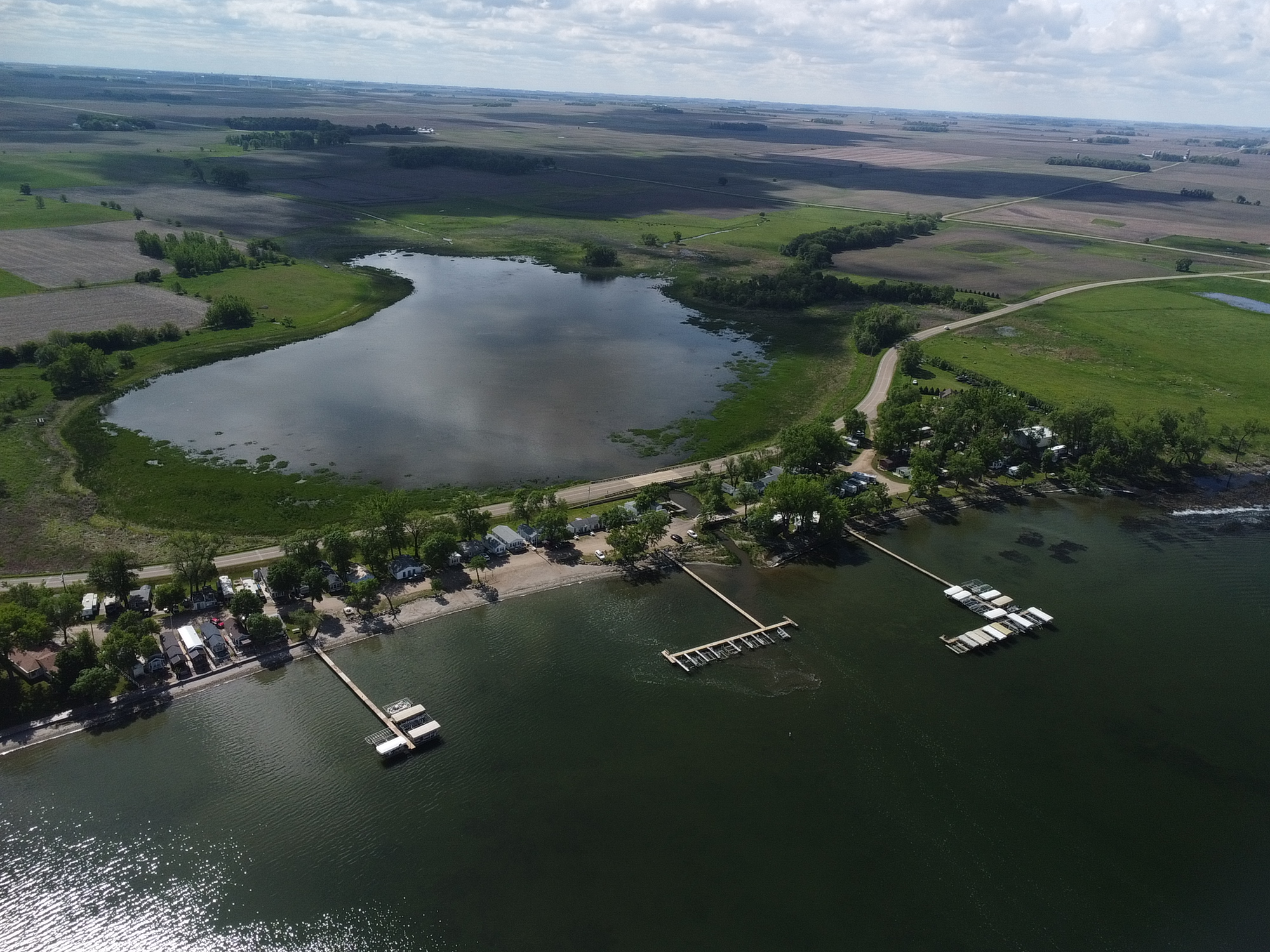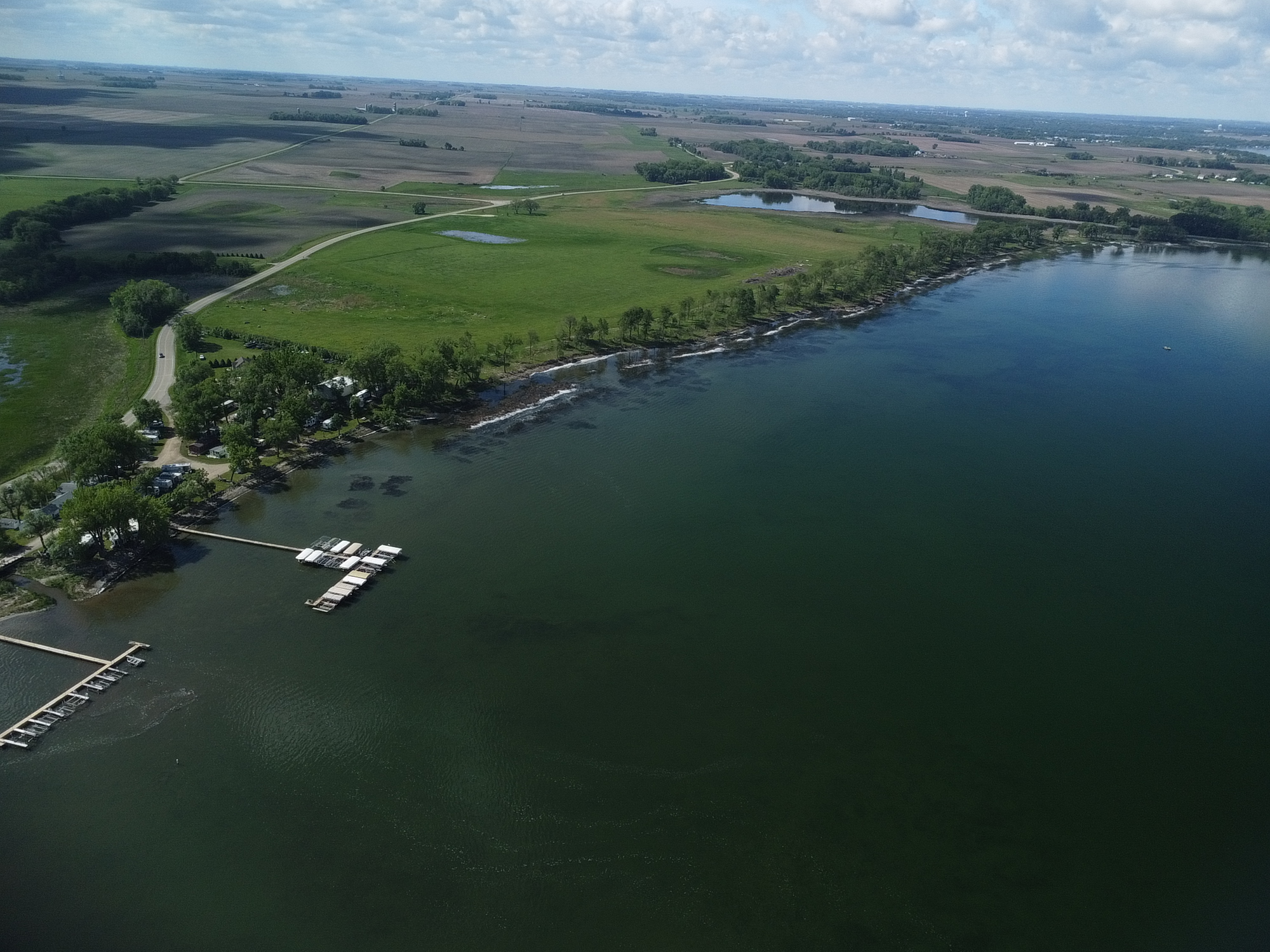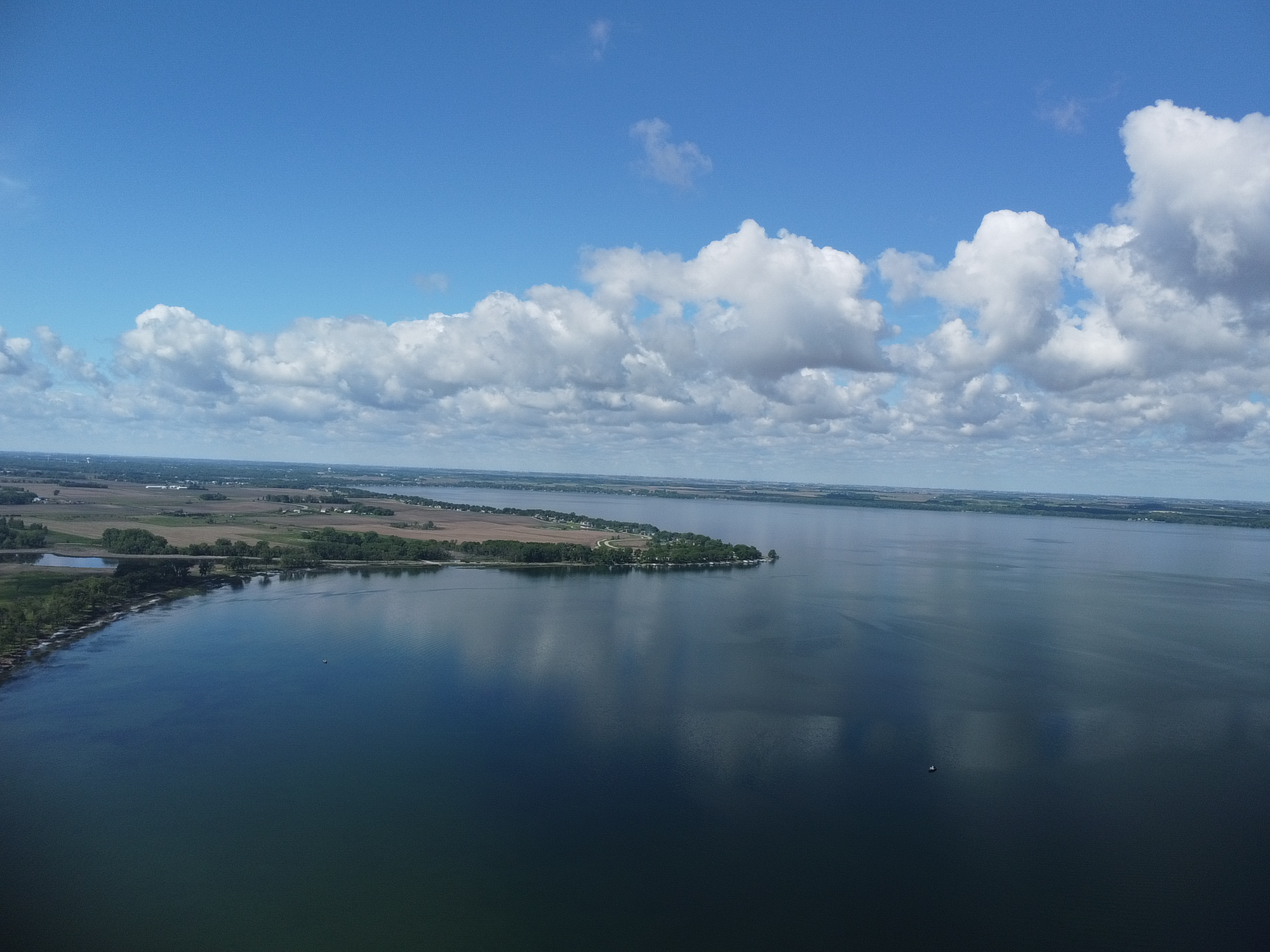 11302 270th Place, Spirit Lake, IA 51360
712-336-0538 land line 712-363-1022 cell
Please call for reservations.
Sandbar Beach Resort on "Big" Spirit Lake, IA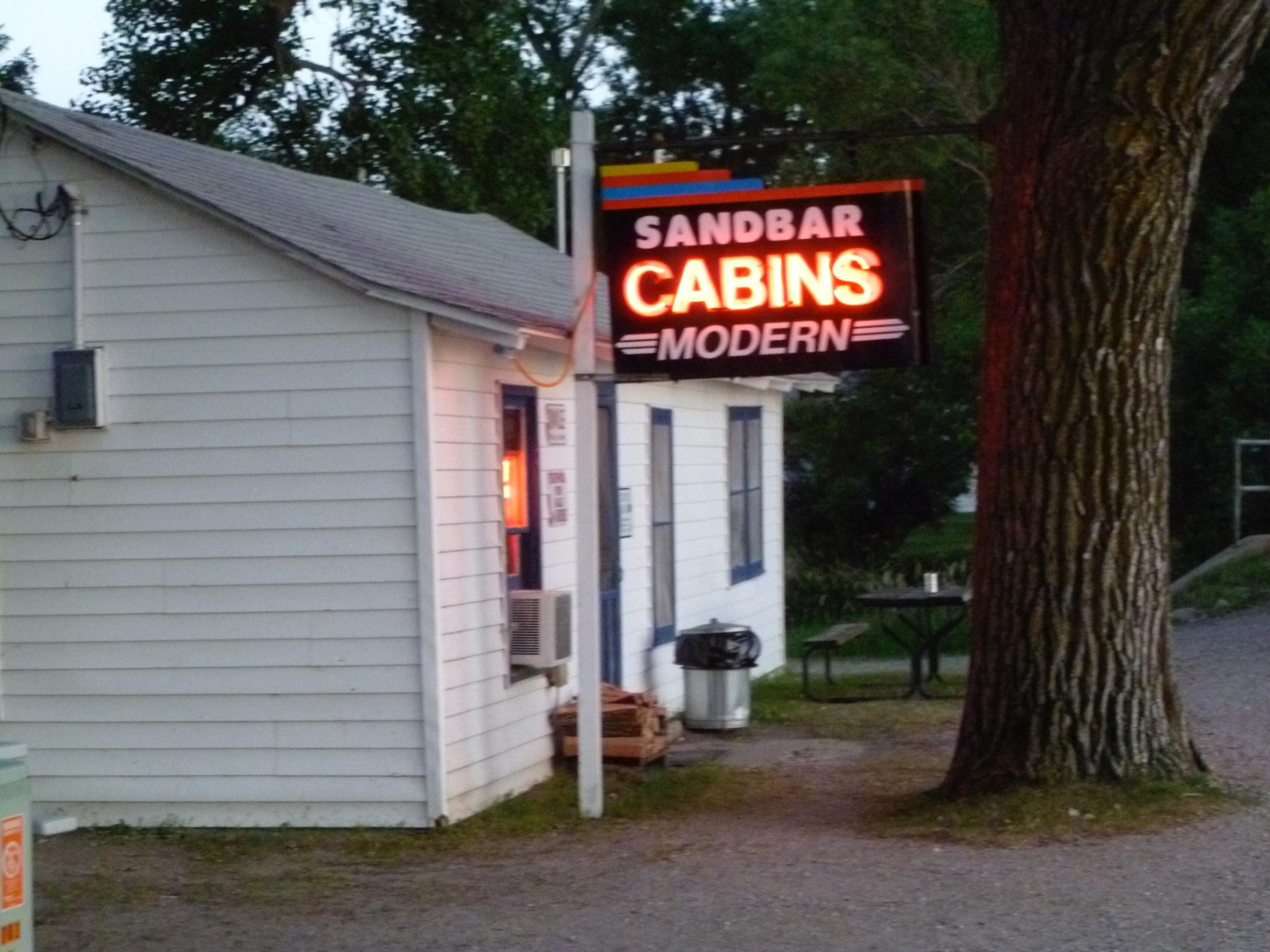 Established in 1905... Sandbar Beach Resort is located on the NE shore of Anglers Bay, just off M56/270th Ave, away from the heavy traffic of main highways. This accounts for the quiet, restful atmosphere you and your family will enjoy at the Sandbar Beach but we are within minutes of fine restaraunts, 4 golf courses, Arnolds Park historical amusement park (13 miles), 7-plex cinema and other fun Okoboji attractions.
Spirit Lake has always been one of the best fishing lakes in the area and is the largest lake in Iowa, containing 5,660 acres. Our lake has everything from the giant Northern Pike, Muskie and Walleye, all the way down to the good eating pan fish. We do not guarantee you will catch fish, but we guarantee the lake is full of them...
There is a safe, gently sloping natural sand beach for swimming and most of our cabins are just across from the beach. We are located in the bay and the water is very shallow. There are two docks for fishing or just watching some of our beautiful sunsets. There is no diving or swimming off our dock allowed. Strictly enforced. We do have boat lift rentals and a large yard for parking boats/trailers.
For the convenience of our guests, there is a small snack/beverage/bait/tackle store on the premises. It also serves as the office for checking in and out of cabins.
Feel free to bring your bicycles as there is a bike trail that starts approximately 2 miles from the Sandbar Beach Resort. They are currently working on a trail expansion that will be next door to the south end of the resort.
Our units are completely modern, fully carpeted and well equipped for light housekeeping. The kitchens are furnished with cooking/eating utensils, gas or electric ranges and a full size refrigerator. Each cabin has a shower in the bathroom (3 with tubs and showers) and thermostat controlled electric heat. All have fans & window air conditioners except for 3 that have central heat and air. All cabins have basic cable and WiFi.
Remember the days when a "simple" vacation was enough?
Forget complimentary breakfasts, daily maid service, expensive restaurants, saunas, cabana boys, massages and mints on the pillow -- none of that existed when this fishing resort was first conceived and built more than 100 years ago.
What you DO get is an authentic, small, family-run vacation spot on the edge of one of the best fishing lakes in northwest Iowa (and the state's largest natural body of water). Fourteen cabins of various sizes, ages and configurations with everything you need: A place to sleep, eat, clean up and rest. A dock to get on the water. A picnic table, charcoal grill and firepit. Just bring your own towels, a smile and a good vacation attitude.
And enjoy a trip into the middle of the 20th Century: A single gravel road along the lake, stretching from end-to-end. Children endlessly hunting frogs and turtles along the inlet to a natural pond across the road, no adults needed to helicopter over them for safety. Fourteen quaint cabins, with no two alike. A "general store" that serves up ice, beer, sodas, ice cream, candy, chips and fishing supplies -- as if you would need anything more than that. Owners of nearby vacation trailers (some clearly dating back to the '50s!) who motor back and forth on golf carts and who actually seem to look forward to meeting guests at the resort. A sand beach with a sturdy swing set for kids and no lifeguard -- but who needs one with everyone just a few steps away, anyway?
Peace and quiet.
In the Great Lakes Region, Iowa's busiest tourist area, only 10 miles removed from the bustle of Okoboji, Sandbar Beach Resort is a world away in time. The only resort left on Big Spirit Lake, it can be dusty, smelly, unrefined and downright simple -- that's why you should go, if only for a couple of nights.
We are a little hard to find but worth the effort so here are the directions!
Location: 4-1/2 miles NE of the town of Spirit Lake off M-56/270th Ave on Anglers Bay.
From town of Spirit Lake: Take Hill Ave. North to the T at the lake, go Right (East). Do not take the 327 left hand turn. Continue straight ahead on M-56/270th Ave Sandbar is approximately 3 miles.
From the East: Take IA-9 to US 71 right (North) for 3 miles to A-15, go left (West) 3 miles to M-56/270th Ave. Go right (North) for 1/2 mile.
From Jackson, MN: Take 71 South for 11 miles to A-15. Go right (West) on A-15 3 miles to M-56/270th Ave, go right (North) for 1/2 mile.